College of Dental Medicine
Whether you're seeking to begin your educational journey in dentistry or would like to continue your dental educational in one of our residency programs, Roseman University of Health Sciences is committed to providing the highest quality education and clinical experiences.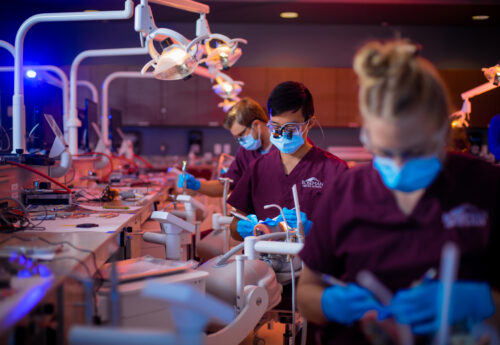 The dental programs offered by the College of Dental Medicine at Roseman University of Health Sciences offer an unparalleled learning environment. The inseparable nature of our lifelong col­league culture and Six-Point Mastery Learning Model® is what makes us unique. Our programs strive to improve the oral health of the public with special attention to underserved individuals and families by ed­ucating dentists, conducting education and clinical research, and pro­viding community-based health services and healthcare leadership.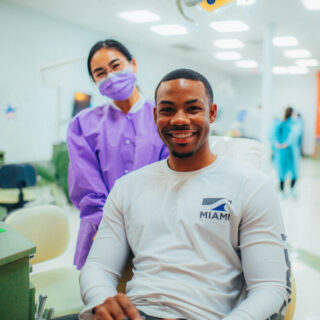 Roseman University College of Dental Medicine Practice Sites
Roseman Dental (South Jordan, UT & Summerlin, NV) and Roseman Dental & Orthodontics (Henderson, NV) offer affordable, high-quality patient care.
August 16, 2022
Roseman University College of Nursing announced today a partnership with StraighterLine, the leading provider of affordable, online college courses, to make it easier for students to overcome financial and scheduling constraints to meet their academic needs for admission to nursing school.
June 6, 2022
By their nature, case reports are very compelling to the enquiring mind—almost like the gossip columns of the medical literature. Like gossip columns, case reports draw fascinating new connections using…
June 1, 2022
Treating children with systemic disease and their families with compassion and care.