Roseman University College of Dental Medicine CE Program Vision, Mission and Goals
Mission: Roseman College of Dental Medicine Continuing Education program educates healthcare professionals and advances healthcare education through collaborative educational experiences; it creates and disseminates new knowledge; it provides evidence-based programs given by experts in their field, and it provides a collaborative and supportive environment that empowers dental professionals to increase their level of knowledge to be successful and better serve their patients.
Vision: Roseman CODM Continuing Education aspires to be a world class provider of continuing education programs by offering scientifically and clinically relevant topics that promote clinical excellence and raise the level of care for patients.
Goals:
To offer life-long learning experiences that serve the health care needs of the public as well as the desired interests and needs of the profession.
To provide quality evidence-based continuing education that has been reviewed and approved by a calibrated peer-review process.
To have participants incorporate the scientific evidence distilled through our programs into the delivery of their dental care.
Long Range Goals:
To maintain a long-term commitment as a reliable, evidence-based source for Continuing Dental Education that is scientifically driven for all dental professionals.
To provide the highest quality continuing education programs for all dental professionals to maintain and enhance their knowledge of dentistry.
Join our CE Community
The Roseman University College of Dental Medicine maintains its resolve to excel by employing a legacy of successful educational momentum, providing professionals with collaborative educational experiences. For updates, events, and news please subscribe and join our CE community!
2022-2023 LIVE IN-PERSON & HANDS-ON CE'S
Humanitarian Service Trips Local & International
Dental Youth Summer Camp 2023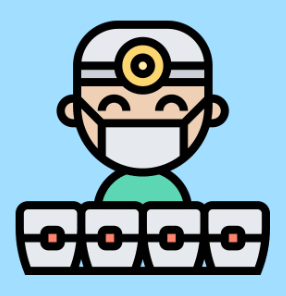 Mission
Roseman University College of Dental Medicine Continuing Education is committed to academic excellence while promoting early dental education. The Dental Youth Summer Camp (DYSC) program considers each learner's unique potential as future clinicians.
Program Goals
It's never too early to jump-start a young person's exposure to the field of dentistry. Dental Youth Summer Camp (DYSC) is a one-day hands on learning camp where students learn what it is like to be a dentist for a day. This EPIC indoor and outdoor event will consist of enrichment activities, obstacle course and simulation lab games. We will teach students the role a dental professional play and the importance having great oral health. The program invites everyone to apply, especially those from all minority, socioeconomically, and/or educationally disadvantaged groups that are interested in learning about a career in Dentistry.
Limited to 50 Student per event:
Ages: 8 – 14
Pick an EPIC day of FUN
June 3rd, 2023
June 17th, 2023
July 15th, 2023
Tuition: $ 5
Tuition includes:
Lunch
Dental Youth Summer Camp T-Shirt
Youth Dental Kit
Oral-B Battery Powered or Electric Toothbrush
Certificate of completion
Scholarships available for those experiencing financial difficulties. Please contact directly via email cbernard@roseman.edu or Call 801-878-1485
For more information please register on link:
https://roseman-university-college-of-dental-medicine-ce.teachable.com/p/camp2023
Dental Opportunities
To submit opportunities, please contact cbernard@roseman.edu.
Disclaimer: The information available on this site is posted as a service only. Roseman University College of Dental Medicine Continuing Education is in no way affiliated with the businesses listed. Roseman does not recommend or endorse any specific office, doctor, opinions, or other information mentioned. It is the responsibility of the individual to confirm any information found on this site. Roseman makes no guarantee about positions listed and is not responsible for safety, wages, working conditions, or other aspects of employment. It is the responsibility of each individual job seeker to research the integrity of the organization(s) to which he/she is applying and to verify the specific information pertaining to the job posting. Job seekers should exercise due diligence and use common sense and caution when applying for or accepting any position.
Updated 04-12-2023
Email: trevor@totalhealthdentalcare.com. Please contact Trevor Aviles 510-982-2084 Total Health Dental Care is a fee-for-service group practice looking for a General Dentist. THDC is the future of private practice rooted in the values of drive, ownership, and excellence. We are passionate about providing every patient optimal oral health through state-of-the-art technology and premium care. Please reach out to trevor@totalhealthdentalcare.com or check Indeed for more information.
Email: delrodtax@gmail.com 925-513-7333. Fee-for-service practice in growing community seeks part-time dentist. Currently I am the only dentist here and we are looking for another to grow the practice.
Email: drtoddlarsen@gmail.com 801-562-2147 ( email preferred ). Fort Union Family Dental, a private practice, multi provider office. (Not DSO owned). Position available for an Associate to work 2 days a week, 8-hour days with a lunch. Taking the position of a busy retiring dentist, so will be busy, but must be able to perform wide range of procedures, including implant placement, restoring, crown and bridge, endo and extractions including thirds within limits of a general practitioner's scope (we do have a cone beam for assessment for implants, endo, ext. etc.), removable, general dentistry on all family members. There's a definite potential for expansion to more days based on your abilities to perform and growth as well. Salary is 30% of Net Adjusted Production. The leaving dentist had a Net Adjusted Production of over $57,900 last month working 8 days for an average of $7,200+/day. We would hope an Associate taking this position would be able to produce at least a minimum of $3,600/day therefore making a gross pay of $1,080/day minimum!! Hopefully you would do much better than this minimum if you are able to present and be thorough in diagnosing needed dentistry. We are a comprehensive office, but do not do any dentistry that is not ethically beneficial to the patient. If you feel you have the skillset to be successful in this situation, please send your CV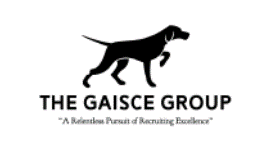 With A Focus In Dentistry
We work with practices all across the Northeast in their search for full or part
time permanent General Dentists. This includes private practices, group
practices, multispecialty practices, and DPOs/DSOs. Our clients vary in size
and location as well – we have clients on the coast, in the city, in the suburbs,
as well as those in mountainous/rural settings.
At the moment we're working with practices in Connecticut, Maine, Maryland, Massachusetts, New Hampshire, Pennsylvania, Rhode Island, and Vermont.
If you'd like to learn more about any of these opportunities please get in
touch with Sam Keif at sam.keif@gaiscegroup.com.
We hope to hear from you!
www.gaiscegroup.com @gaiscegroup
"A pessimist sees the difficulty in every opportunity; an optimist sees the opportunity in every difficulty."
Post Expire 3-31-23

Dental Associates of Wisconsin serving Wisconsin for over 45 years with a robust patient base at 14 locations from Green Bay to Kenosha, WI. Family Owned, Multi-Specialty Practice.  Competitive compensation, full benefits, signing/retention bonus, collaboration, mentorship, CE, in-house network of doctors and specialists. If you are a general dentist or a specialist and are ready for an exciting, stable career with a growing company then we're your choice. Contact Katie Herman at kherman@dentalassociates.com or visit https://www.dentalassociates.com/careers to learn more.
Post Expire: 3-31-23
Come mentor with me and practice in a modern high tech dental practice in beautiful Arcata, CA. located in the Redwoods on the Northern California Coast.  The retiring dentist produces $1,000,000/year
My name is Mark Davis.  I am a dentist and I am also a life coach.  My greatest passion is mentoring and coaching dentists, so I have started a mentor program and I want you to be a part of it.  The vision of the mentor program is to help young dentists to be the best version of themselves and help them practice in amazing dental practices. We will also focus on excellence in dentistry and learning to use the latest technology in the dental office including CEREC, CBCT, digital dentures and 3D printing.
As a mentor, you will practice directly with me in Lakeview, Oregon at Crane Mountain Dental for 3-6 months where I will mentor and coach you.  Here you will enjoy the Oregon High Mountain Desert with incredible outdoor recreation opportunities.  My first mentor graduate will then transition to practice in Arcata, California in a high-tech dental practice where I will continue to mentor and coach.
I hope you want it all—clinical mastery, the right balance of leadership and business responsibilities, and a passionate, fun work community.  Join me to expand your skills, master the latest technologies, and practice in an amazing practice that is ready for you to succeed.
I want you to stay on top of the latest industry innovations and evolve your skills.  As an associate you will have access to:
CEREC Mentor Group: Exclusive top-tier membership at CDOCS, Clinical Accelerator Program, and attendance at DS World.
Spear Faculty Club: Exclusive top-tier membership at Spear—attend Spear Annual Summit and live virtual courses
Spear Study Clubs: Peer-to-peer, interdisciplinary learning.
If you're interested, then let's talk some more.  I'd love to learn about all your goals, visions for your career and hear your philosophy on dental care.  Please reach out to me via email, text or phone call and we will set up a time to talk!
Mark Davis, DDS
mcdasd@gmail.com
541-331-2297
Post Expire 6-1-23
Open Door Dental in Southern Oregon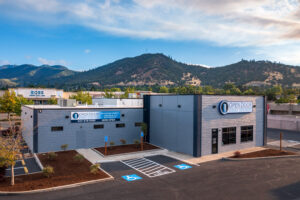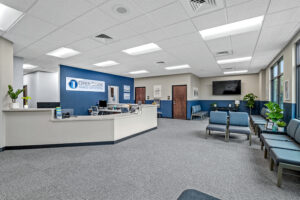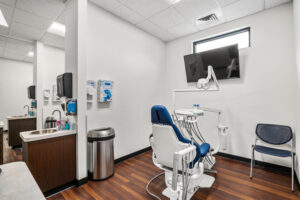 Hello! My name is Andrew Gordon, and I am with Open Door Dental in Southern Oregon. As our organization continues to grow, we are increasingly in need of great dentists. Over the last 2 years we have developed a fairly robust onboarding and training program for doctors who are coming straight out of dental school. We have seen success at integrating them into our three private practices in beautiful Southern Oregon.
I would like to schedule a lunch and learn with your 4th year students so they can see Open Door Dental as a real opportunity for their future goals. At Open Door Dental they will learn the highest levels of patient care, receive industry leading compensation and be on a path to practice ownership.
Please let me know what next steps look like to be able to present to your students.
Andrew Gordon
Chief Business Development Officer
Open Door Dental
801-472-7276
Post Expire on 3/15/2023
Bliss Dental Cottonwood Heights, Utah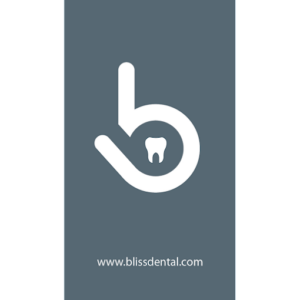 We are a very busy and stable, high production, established, private practice looking for an associate dentist. Future ownership options are available. We are conveniently located in Cottonwood Heights in a beautiful building.  We have very experienced staff and long-term patients who have been with the practice for generations.  If interested or for more information please contact Lea at 801-272-4621. 
Lea Smith
Office Manager
Bliss Dental
801-272-4621
Post Expire on May 1, 2023
Arch Rock Dental Salt Lake City, UT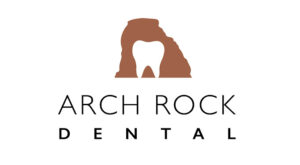 Established general dental boutique practice seeks independent dentist. Candidates should be energetic,
motivated and patient oriented. Patient care is of utmost importance to us. We get our best advertising though patient referrals!We are a busy and productive, practice in the heart of Salt Lake City,Utah. Minimum 3 days a week, more if desired. We will build the practice around your interests and skillset. Salary is negotiable. We want to see you succeed. Willing to offer per day guarantee pay or percentage of production.Salary re-evaluation every 6 months.
Partial ownership option is available. We would love to find someone who has a desire to learn and grow with us and the practice.
ps…we have an incredible, kind staff that is welcoming and hard-working. Plus, the best patients around!
Please send resumes to archrockdental1@gmail.com We look forward to hearing from you!
Posting expires May 7, 2023
All About You Dental

Dear Fellow Dentist,
By way of introduction, my name is Dr. Taylor Clark and I practice in Boise, Idaho. It's a fantastic place to live, work, play and enjoy the outdoors. It's a growing metropolitan area with friendly people and a great place to raise a family.
Why am I writing you? I'm looking for a Doctor to come and work in our practice full time. We have a thriving practice and we need help.
I've created a great opportunity for someone who wants to treat people. I'll handle the marketing, new patient generating, and management hassle. We offer great income potential and great working conditions. I think we have it all!
Please Call : 208-353-5301
Send CV or Resume to tclarkdds@gmail.com
Please say you got the information for Roseman CE Department
https://www.allaboutyoudental.com/
Post Expire on 4-10-2023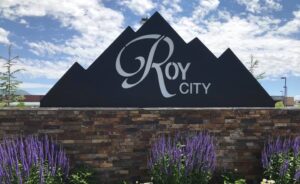 Full time associate position in a well established office in Roy Utah . We do the full spectrum of dentistry. We are a busy, Private Practice that is walk in ready for an associate. We are open M­on-Sat. Contact Tara 801 985 2273
tara.lakeview@gmail.com
Expire 7-12-2023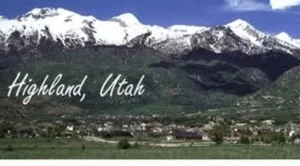 Fantastic Utah County Dental practice that has been open for 5 years, still seeing great growth, averaging 50-70+ new patients a month and over 250, 5 star google reviews, looking for a dynamic and motivated full time associate to step in for the current full-time associate and continue the momentum in place. Located in Highland, UT.
Contact: Kristen Russell
Mobile 801-807-9440
email: kristen.russell26@yahoo.com
Listing expires on : 8-15-2023
Partners
CE Opportunities with our trusted partners