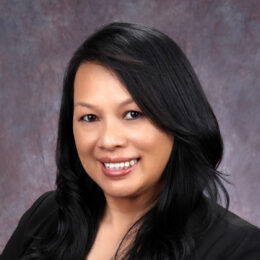 Education:
Master of Public Administration, Florida International University
Bachelor of Science, Public Administration, Florida International University
Associate in Arts, Computer Information Systems, Miami-Dade Community College
Associate in Science, Office System Technology, Miami-Dade Community College
Kelly Bounchareune joined Roseman College of Medicine in May 2021. She brings over 14 years' experience in curriculum and administration from the University of Central Florida and Florida International University, Herbert Wertheim College of Medicine. In her current role, she manages the medical curriculum and the operation of the Office of Academic and Student Affairs as it relates to medical education. She is involved with infrastructure and budget planning, special projects and events, policies and procedures, curriculum mapping, and the hiring and training of staff. She also brings prior experience in the accreditation process for the Liaison Committee on Medical Education (LCME) and state accrediting bodies for universities and colleges. Additionally, she has been actively serving the local and under-served community by volunteering at Roseman University COVID-19 pop-up vaccination clinics.