Exploring Future Opportunities for Registered Nurses in Primary Care Settings
11:00am - 1:00pm (Pacific)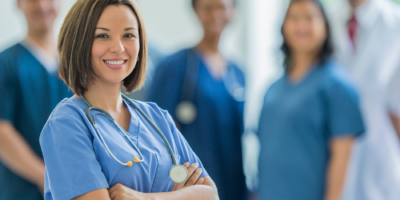 Wednesday, April 26, 2023
11:00 am – 1:00 pm PDT | 12:00 pm – 2:00 pm MDT
Live on Zoom
Registration Required. Zoom link and password to be sent to registrants only.
Registered Nurses (RNs) in primary care settings have expanded professional roles in episodic and preventive care, triage, assessment, and management of chronic diseases including mental health and substance use disorders. The RNs are also responsible for hospital transition management, delegation of care for illness, health coaching, supervision of other staff, quality improvement, clinical documentation, and leadership. This webinar will engage the audience to examine the roles, opportunities, and preparation to transition into primary care settings as registered nurses in order to deliver and mobilize resources to provide safe, high-quality patient care in primary care settings and rural health care.
This webinar will cover the following 3 objectives:
To describe the current trends of primary care practice, including the management of chronic conditions, mental health and substance abuse, and rural health care.
To examine the expanding role of registered nurses in primary care settings, including challenges and opportunities.
To identify strategies in preparing nurses and nursing students for enhanced roles in primary care.
Presenters
Reimund Serafica, Ph.D., MSN, APRN, PMHNP-BC, CNE
Associate Professor, Tenured
University of Nevada, Las Vegas
School of Nursing

Andrew Thomas Reyes, Ph.D., MSN, RN
Associate Professor, Tenured
University of Nevada, Las Vegas
School of Nursing
This project is supported by the Health Resources and Services Administration (HRSA) of the U.S.Department of Health and Human Services (HHS) as part of an award totaling $2.8 million with 0 percentage financed with non-governmental sources. The contents are those of the author(s) and do not necessarily represent the official views of, nor an endorsement, by HRSA, HHS, or the U.S. Government.